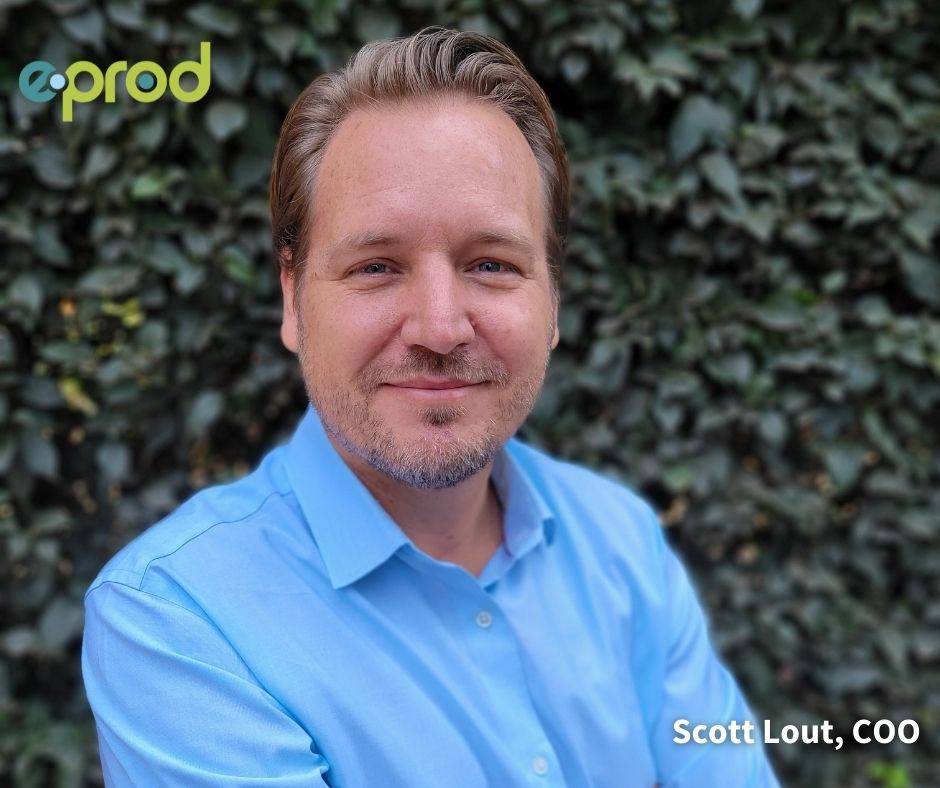 NAIROBI, Kenya – eProd Solutions Ltd., provider of innovative supply chain management solutions for agribusinesses, last month welcomed Scott Lout to its team as the new Chief Operating Officer (COO). Mr. Lout joins eProd with 25 years of experience in managerial and leadership roles across private and international relief and development sectors, where he has worked extensively in the Democratic Republic of Congo, Kenya, Lesotho, Mali, Sri Lanka and the United States.
"It is exhilarating to be a part of the agriculture and agribusiness boom in Africa, where technology is playing a bigger role to link farmers with global markets," said Mr. Lout. "This is a big year of expansion for eProd, and our team is ready."
Background
Prior to joining eProd, Mr. Lout was the Africa Region Director for Food for the Hungry (FH) for four years where he was responsible for eight countries in eastern and southern Africa. Before serving with FH, Mr. Lout spent 15 years with World Vision International in several key leadership roles including the Country Director roles for World Vision DRC and Lesotho, as well as Operations Director role in Sri Lanka. Mr. Lout began his international relief and development career in Mali. Prior to that, he spent seven years in editing and sales roles with US publishing firm, Cooper Marketing Solutions.
eProd has recently updated its structure as it positions for growth and Series A investors expected by end of this year. Co-Founders Mr. Jan Willem Van Casteren and Mrs. Almut Van Casteren continue in their respective roles as Chief Executive Officer (CEO) and Chief Revenue Officer (CRO). Other key positions, including Chief Technology Officer and Chief Financial Officer are also under recruitment.
"eProd helps agribusiness scale their operations. Similarly, we are finding ourselves in the exciting position to scale our own operations. For seven years, our team has experienced tremendous growth, and eProd is making strategic investments to prepare us for expansion. Adding Scott to our team positions us for our next wave of growth as we secure investors for Series A financing," said Mr. Van Casteren. "Scott's experience managing large-scale teams and his experience in strategy and risk management will only improve eProd's product offering and service to our clients."
About eProd
eProd Solutions provides such a solution to address supply chain management needs and challenges for agribusinesses, thus better linking small-scale farmers to agribusinesses. eProd's software offers digitalization of key business functionalities that leads to efficiency, quality control and improved coordination of farmer and field activities.
The software is robust, designed to help a small enterprise that might source from only a few hundred farmers to scale into a large agribusiness that might source from hundreds of thousands of farmers. Regardless of the agribusiness farmer extension size, eProd is designed to manage different value chains simultaneously. This includes a solution that operates off-grid – in areas where data networks for internet are weak or non-existent, as in the case where many rural farmers operate.